The Seven Steps of Grounding Part 0
View Entry as RSS Short Url

Author: Kevin Baker @ 01/03/09 - 12:36 pm

This entry has had 4491 pageviews.
     There are seven major steps to obtaining and keeping your grounding. I will be posting this and seven other entries that break down each step in detail and direction. To have a good understanding of how our psychological triggers effect our personal energies and personal health. I am posting the chart found in my book from the main site. Keep a copy if you like it.
Click on the picture for the full view and easy to save page. The chart gives many clues as to how our personal energies effect our health both physical, emotional and mental. If you have a particular issue with your health, go through the chart and map how each chakra and associated body parts and organs and glands tie into your issue.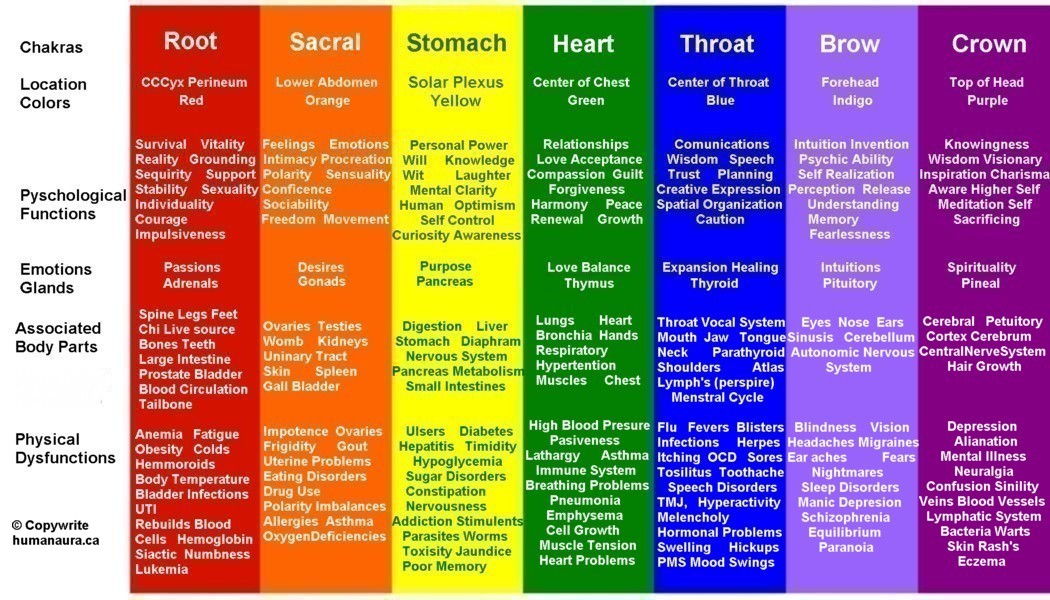 Disclaimer:

Make no mistake , this is not a replacement to health care of any kind.